My name is Helen Khorrami. I am a graphic and web designer. I have been designing since high school. I always enjoyed expressing my artistic talents through my painting and illustration work.
Since I received my academic training in Interactive Design I mostly enjoy using web technologies to create web status for my clients. Using PhotoShop, Adobe Illustrator, coding languages..., I find it exciting to create visual solutions to web related projects.
My strategy is to create effective web sites to generate my clients more business and web stature. Aesthetics, clarity, and usability are just a few key concepts that I incorporate in my designs. To design your website, I learn about you and your company, then I custom design a site by paying attention to user experience, as in how the users interact with your site, and find the best solution that addresses your unique situation. The final design should not only convey the personality of your company, but should make your customers happy users.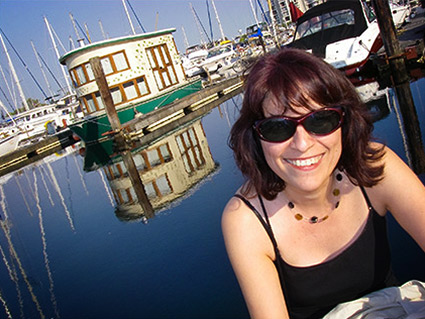 Contact me if you are interested in working together!